DisneyPlus (or Disney+) is looking more and more worthwhile now with it's flagship show, The Mandalorian producing another high quality episode this week, with it's third episode, "The Sin". After two equally great opening episodes, the show has now upped the quality, and we can only hope that this continues for the rest of it's run.
This episode centres on our leading anti-hero, The Mandalorian, or "Mando" (played by Pedro Pascal) delivering the Child (also called "Baby Yoda" by the fans) to The Client (Werner Herzog) and getting his reward. He then goes to meet another Mandalorian, called the Armourer, who gives his new armour. As he gets a new job from Greef Karga (Carl Weathers), he begins have to doubts about leaving Baby Yoda, and goes to rescue him.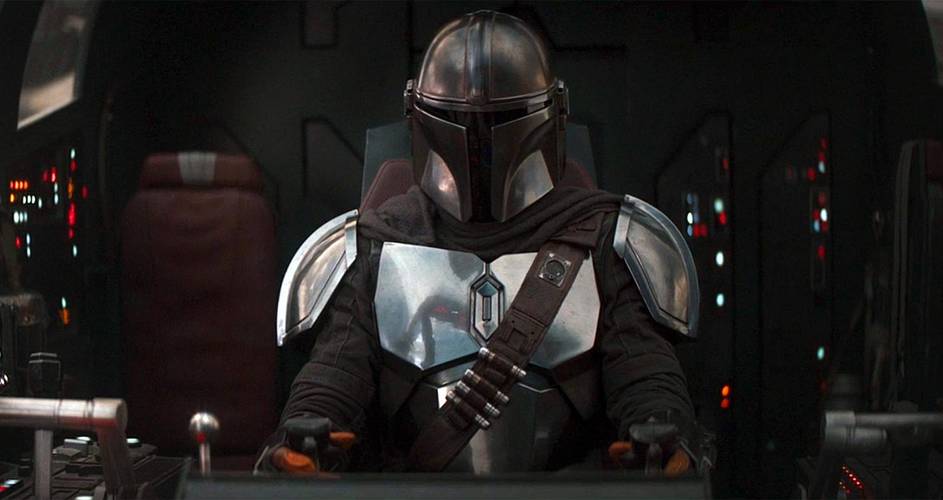 As opposed to the first two episodes, this episode is a lot more of an action-orientated and action-packed episode. The first two had some action sequences, but over-all, had more of a quiet and minimalist attitude to it. This one, however, centres mainly on the action, and that's a great thing because the action in this episode is absolutely fantastic, and really good fun.
The action is filmed very well, and the director, Deborah Chow is very good at making the action coherent and logical. The action is also never dull – later in the episode, as Mando kills a variety of storm-troopers, each kill is very creative and different, and it makes for very refreshing viewing. Very crucially, though, the action never feels like it is overtaking the character development or characterisation. The episode still feels like a well-paced and well-constructed episode of television.
This episode is also so great for it's development of it's central character of Mando. Much like over the past two episodes, we see that there is a softer, more fatherly side to him underneath his brutal, merciless and ruthless exterior. His relationship with Baby Yoda is also very cute and sweet. There is not much of Baby Yoda in this episode (as opposed to the previous episode), and this is probably because the show now wants to focus on Mando himself. This is probably for the best – it is Mando's show after all.
There is also some great supporting roles in this episode from Herzog and Weathers. Although, our lead characters (Mando and The Child) are very interesting, it is wonderful to see the supporting characters are just as great. It seems like this the type of show that will have a rotating cast of supporting characters, as we are still to see the published guest roles from Gina Carano and Giancarlo Esposito. That being said, as Herzog and Weathers don't die in this episode, we will most likely see them in a future episode.
This episode was a really satisfying and entertaining one, that really felt like a conclusion to the story told in the first two episodes. It seems over the next few episodes, we will probably move onto different stories. However, at the moment, it feels like there is not much plot to speak off yet. It feels like the series is trying more to focus on character, action and the universe. However, we must remember that we are only 3 episodes in, and the plot will most likely come later. The series is exactly what you want from a series – each episode is self-contained and enclosed, but still linking to an overall story.
The episode feels very well-filmed and well-directed. Chow is another addition to the number of talented directors they have hired this season, which also includes Dave Filoni and Rick Famuyiwa, and will include Bryce Dallas Howard and recent Oscar winner, Taika Waititi. This episode, much like the previous two, has a real sheen to it, and feels like a confident and polished piece of work.
The whole episode felt highly thrilling and ultimately, very exciting. This maybe sacrilege to say, but I felt like it had the same magic of the great Star Wars movies, like Empire Strikes Back and The Force Awakens. Hopefully, they keep up these brilliant episodes for it's remaining 5 episodes.
Rating: 9/10