Some of the brand new films this month are the huge blockbuser, Godzilla vs. Kong; the timely, Oscar-nominated biopic, Judas and the Black Messiah; the Netflix Sarah Paulson thriller, Run and the kids animated adventure movie, Raya and the Last Dragon. Check out if any of them are worth your time, right here.
Godzilla vs. Kong: The latest entry to Legendary Pictures's uneven MonsterVerse takes place after the 2019 disappointment, Godzilla: King of the Monsters, and the average but perfectly adequate blockbusters, Godzilla (2014) and Kong: Skull Island (2017). In the style of old-fashioned monster mash-up movies (like the movies from Showa era, including Mothra vs. Godzilla), this one sees Godzilla and King Kong go head to head in spectacular fashion.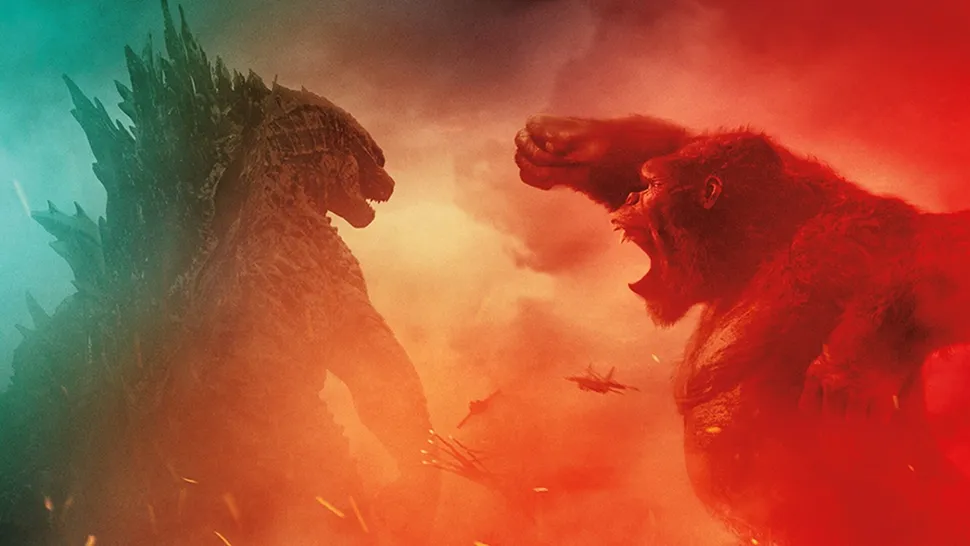 Like the other 3 films in the franchise, this film takes an independent filmmaker, known for making small movies, and gives them a huge, big-budget project to work on. Here, Adam Wingard, known for making the small-budget horror movies, You're Next (2011) and The Guest (2013), does a brilliant job at directing the movie. He gives just the right amount of spectacle and grand scale to the movie, crafting a good, old-fashioned blockbuster that gets in, gets out and doesn't mess about.
Unlike a lot of big monster movies that have come out recently (ahem, Transformers, ahem), the film is paced expertly, with great action scenes and a clearly defined scale, where you can always tell who's fighting who, and where all the characters are. It's also got some absolutely brilliant special effects, and beautiful cinematography that just begs to be seen on the big screen.
As is always the case with these monster movies, the character development and human drama becomes a big point of contention for audiences. And here, the human drama that we get is a little dull but perfectly fine, with newcomer child actor Kaylee Hottle giving a good performance, but the other story-line involving Millie Bobby Brown, Brian Tyree Henry and Julian Dennison being quite unnecessary and badly paced.
However, if you're looking for a huge, big-budget movie full of monsters punching the shit out of each other, then look no further than Godzilla vs. Kong. It's a fun, dumb but still well crafted blockbuster that's lots of great fun. (Rating: 8/10) (Available from most major streaming services, including Google Play and Amazon)
Judas and the Black Messiah: One of the surprise awards contenders for this awards season, this timely biopic has been nominated for 6 Academy Awards, including Best Picture. The film stars Lakeith Stanfield as an FBI agent, William O'Neal, who becomes an undercover FBI mole, helping them investigate the Black Panther Party, run by the charismatic leader, Fred Hampton, played to perfection by Daniel Kaluuya. 
Stanfield and Kaluuya have both been nominated for Best Supporting Actor (which is a bit strange, because you do start to wonder – who's the lead?), and they are both absolutely electric in their roles. Kaluuya, who made a big impact for his lead role in 2017's Get Out (which remains one of the greatest films of the 21st century), does a brilliant job at balancing Hampton's charming charisma with the devastating pathos in his story.
However, Stanfield should also not be forgotten about, because he's also great, and possibly has the harder job here, being the straight man to Kaluuya's charisma and becoming a relatable audience surrogate. There are also some really great supporting turns, including by Dominique Fishback, Dominique Thorne, Jesse Plemons and a particularly intense cameo by Martin Sheen.
Aside from some great performances, Judas and the Black Messiah is also a really exciting piece of cinema, directed with a huge amount of bravado and wit. It feels reminiscent of the works of Steven Spielberg and Spike Lee (it feels remarkably similar to Lee's 2018 Oscar-winning drama, BlacKkKlansman) in how it turns a depressing and harrowing story into a rollicking and fun feature film. Particular attention should be placed on the marvellous cinematography, the great camerawork and a particularly tense musical score.
Kaluuya will most definitely deservedly win the Oscar for Best Supporting Actor, but the film itself should not get overshadowed because it's a really terrific piece of work. (Rating: 9/10) (Available from most major streaming services, including Google Play and Amazon)
Run: Netflix's brand new thriller is the latest from the mind of Aneesh Chaganty, who previously directed the 2018 thriller, Searching, which remains one of the most underrated movies of the 21st century. While his previous film was an original and creative effort – essentially it was a mystery thriller that all took place on a computer screen – this latest film is an intentionally more conventional and traditional effort.
Run centres on a young teenage girl, Chloe (Kiera Allen), who is raised by her controlling mother, Diane (Sarah Paulson). Chloe apparently suffers from numerous disorders, including diabetes and asthma and has to use a wheelchair for mobility. As Chloe is getting older and is seeking to leave her mother, she begins to investigate her mother's secrets.
Run may not be as groundbreaking or innovative as Searching was, however, it is just as intelligent and well-written. The characters all make smart and intelligent decisions, and there is just the right amount of internal logic. The performances by Allen and Paulson are dramatic, heightened and fun, but never descend into camp or silliness. For a genre that will normally see you tearing your hair out as a result of it's stupidity, this thriller is not quite subversive, but still smart and intelligent.
And, unlike Searching, it is really tense. From the very first moment, there is a slowly-building terror and rocketing tension that Alfred Hitchcock would be proud of. There is also an absolutely cracking twist halfway through that completely changes the game. If he keeps up this track record, Chaganty might become the M. Night Shymalan of his generation by crafting twisty, turning, smart and tense thrillers.
Run is an example of Chaganty at the top of his game, and also features great work from Allen and Paulson. It makes for a great piece of fun entertainment, that begs to be viewed with a big bowl of popcorn. In that sense, it would make a great double bill with Godzilla vs. Kong. Definitely worth a look. (Rating: 8.5/10) (Available from Netflix)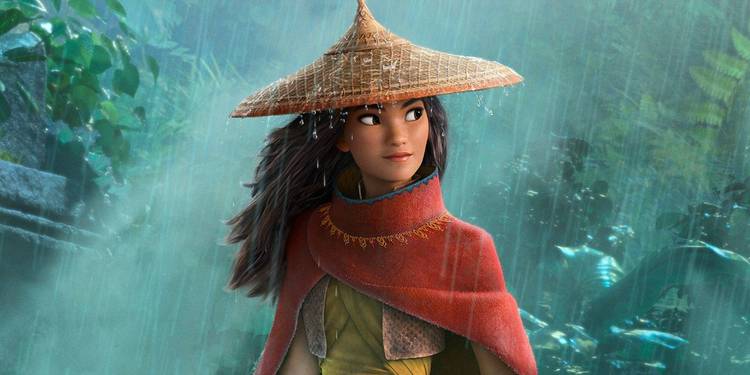 Raya and the Last Dragon: Disney's newest film (outside of Pixar) is Raya and the Last Dragon, a really cracking animated adventure film. The film centres on Raya (Kelly Marie Tran), a young woman and courageous warrior princess, who goes on a quest for "the last dragon", named Sisu (Awkwafina). When she re-awakens Sisu, the two go on a quest for pieces of a "gem" that will hopefully restore peace to her land and reunite Raya with her lost father.
Just like most of Disney's films, this film is just a pretty much perfect kids animated film from beginning to end. It has everything that you want from this sort of movie – relatable, interesting characters; wonderfully colourful animation; a wonderful sense of adventure, and a goofy, witty and very funny sense of humour. However, this time around, there are some excellent action scenes and wonderfully choreographed fight choreography.
The plot is very complex and large in scale, but it always remains really easy to understand and never feels overstuffed. Ultimately, this is one of the best animated treats to come out over the last few years. It night be expensive to watch (£20 just for a rental) but it's definitely worth it because it's really great. (Rating: 9/10) (Available from most major streaming services, including DisneyPlus, Google Play and Amazon)